Posted 4/22/21
YMCA's TAY Program

The YMCA is committed to supporting transition age youth (TAY) who face barriers to success in adulthood, including homelessness, abuse, and more, helping them lead healthy, successful lives. Entering adulthood is a critical developmental period that can be further complicated when a young person lacks a supportive network and faces a multitude of barriers. The YMCA offers innovative, effective programming in a safe and welcoming space.

Street Outreach

The YMCA Outreach Program is on foot outreach services in prominent homeless communities in Oceanside and is the first access point of the Y's continuum of services. Outreach workers provide homeless youth with immediate resources and referrals to get them off the streets. Through diversion services homeless youth are able to access safe housing options and/or familial reunification.

Who They Serve

* Runaway, homeless, and street youth between the ages of 12-25
* Youth seeking safety in San Diego County

Services Provided
Provide on-foot outreach and crisis assessment on the streets of North County, San Diego.
Offer snacks, hygiene kits, clothing and other necessities to youth on the streets.
Work with the youth to offer transportation to shelter and other supportive services.
Advocate and assist youth through the process of getting off the street and finding a safe place.
---

HELP US COLLECT THE FOLLOWING ITEMS!
Women's everyday shoes (tennis shoes etc. – sizes 7 through 9 are especially needed)
Gift Cards
Donations to purchase laundry cards – to wash the only clothes they have!
---
SHIP YOUR ITEMS DIRECTLY TO
TAY DROP-IN CENTER – NORTH COUNTY COASTAL
C/O Charity Brant
215 Barnes Street
Oceanside, CA 92054

ORDER ITEMS VIA AMAZON FROM THIS WISHLIST. Items can be shipped to address above.

MAKE A DONATION AND LET US DO THE SHOPPING FOR YOU

OR DELIVER YOUR ITEMS TO ANY DROP SITE BETWEEN NOW AND MAY 7th!
email Passion2Serve@girlfriendscare.org for a list of drop sites.
Posted 3/14/21
Shower Ministry!

Bread of Life, the North County branch of the San Diego Rescue Mission, offers a safe and nurturing environment for people desiring a better life. This program exists to address the immediate needs of those experiencing homelessness to address the matters of the heart. In the summer of 2020, Bread of Life teamed up with the San Diego Rescue Mission to serve our city's most vulnerable population.

Bread of Life has started a new ministry where men and women can receive a shower and new clothing. Bread of Life is in need of supplies for the remote shower trailer and clothing for the patrons.

---

HELP US COLLECT THE FOLLOWING ITEMS!

Men's Clothing: underwear and shorts: S, M, L, XL (need more L and XL)
Women's Clothing: socks, bras, panties: S, M, L
Shower Amenities: soaps, shampoo, conditioner, and deodorant (travel size)
---

SHIP YOUR ITEMS DIRECTLY TO
Bread of Life
1919 Apple Street, Suite O
Oceanside, CA 92054

ORDER ITEMS VIA AMAZON FROM THIS WISHLIST.
Items can be shipped to address above.
MAKE A DONATION AND LET US DO THE SHOPPING FOR YOU

OR DELIVER YOUR ITEMS TO ANY DROP SITE BELOW BETWEEN NOW AND MARCH 28TH!
email Passion2Serve@girlfriendscare.org for a list of drop sites.
February 13, 2021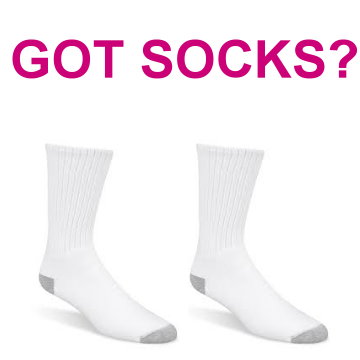 "GOT SOCKS!"
Help us "sock it to the wet and cold"
with New Socks for the Homeless!

The homeless spend a lot of time on their feet and don't always have access to washing machines! Wearing dirty and damp socks can lead to athlete's foot and contribute to other health issues. Clean, fresh socks provide comfort and contribute to good health.

We're collecting New Socks, all sizes and styles are welcome. White men's athletic socks are the most needed.

Campaign ends March 7th! Do you think we can collect a 2,021 pairs of Socks for the Homeless? Let's keep track of the number of pairs collected and see how much caring we can share with the homeless through our non-profit partners Brother Benno's, Bread of Life, OZ Teen Street Outreach, Fill-A-Belly, La Posada, Interfaith Services, and more.

If you want to "Compound the Caring", how about sharing this message and start your own sub-campaign? Ask your friends, co-workers, neighbors, school class, church, bunko group, sorority or others to join you in collecting. Feel free to set up a collection box and use this flyer to advertise. Teamwork always increases the output!
ORDER ITEMS VIA AMAZON FROM THIS WISHLIST. Items can be shipped to address attached to the wish list.

MAKE A DONATION AND LET US DO THE SHOPPING FOR YOU

OR DELIVER/SHIP YOUR ITEMS TO ANY DROP SITE BELOW BETWEEN NOW AND MARCH 12TH!

*For drop site locations, please email Passion2Serve@girlfriendscare.org.
January 30, 2021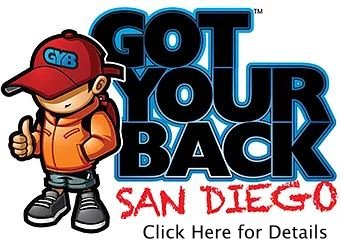 Help us "Collect a Grand of Food" to Feed the Children!

That's 1,000 healthy snack items for Got Your Back San Diego to help in the local fight against childhood hunger! Can we do it?

GYBSD a weekend food assistance program developed specifically for children attending San Diego County schools who have been identified as homeless and/or food insecure. Every week they deliver backpacks full of food to local Tri-City schools. Each backpack contains 2 breakfasts, 2 lunches, 2 dinners, and a few healthy snacks, enough food to sustain a child throughout the weekend. The current need now is greater that ever! They are supporting 235 students weekly, and the requests are growing.
We can help by supporting them with healthy snacks to help them get through until the next meal.

---

HELP US COLLECT THE FOLLOWING ITEMS
AND BRING A SMILE TO A CHILD'S FACE!

Suggested Healthy Snacks
Graham Crackers
Granola bars
Fruit snacks with no red die (Costco)
Fruit chews and roll-ups
Pudding Cups (shelf stable/non-refrigerated)
Fig Bars
Ritz crackers

All individually wrapped and avoid high fructose corn syrup.

---

SHIP YOUR ITEMS DIRECTLY TO
Got Your Back San Diego
4061 Oceanside Blvd Suite E
Oceanside, CA 92056
ORDER ITEMS VIA AMAZON FROM THIS WISHLIST. Items can be shipped to address attached to the wish list.
OR DELIVER YOUR ITEMS TO ANY DROP SITE BELOW BETWEEN NOW AND FEBRUARY 19TH!
*For drop site locations, please email Passion2Serve@girlfriendscare.org.
November 11, 2020
Solutions for Change

Solutions for Change transforms lives by permanently solving family homelessness. Through their 700 day program, they give parents access to the right set of opportunities, address root causes of dependency, and equip people with skills, knowledge, and resources to permanently solve homelessness. The comprehensive model they use addresses three key areas: personal development (well-being), workforce development (economic capacity), and community development (service). It blends affordable housing, educational opportunities, employment training and health related solutions all within one cohesive strategic partnership.
Watch these two videos to learn how your support is making a difference:
A special thank you to GFC from Solutions
Andreena's Solutions for Change Journey
Two exciting opportunities in November and December
November Virtual Baby Shower- Now through December 1!
All participants in Solutions for Change's programs are parents, or parents-to-be. That means a lot of babies at all times. So we're collecting baby items to welcome their new little ones. Specific requests include Diapers, Wipes, Bottles, Baby Backpacks and Wraps, Strollers, Bibs, Diaper Bags, Swaddle Blankets, Baby Blankets, Pacifier Clips, and Burp Cloths. This is a fun project and one easy to do virtually. Get YOUR Girlfriends or neighborhood involved. A sharable flyer is available here for your use. Social distancing? Amazon Shipments can be sent to Ellen Clark at the address below.
December "Breaking and Entering" Event- Tuesday December 1!
Members of Girlfriends Care will surprise the newest residents of Solutions for Change through Holiday Decorations and surprises at the Intake Center where approximately 20 of the new residents will be living.
On December 1: A team of Girlfriends and Guys will decorate the entire intake Center, the family sleeping quarters, plus provide gifts for the residents between the hours of 9:30am-3:00pm. In addition to the decorations, new sheets, blankets, pillows, sets of towels and a Gingerbread House will be provided for each bedroom and adjoining bath area.
How you can help:
Volunteer for "day of" help to decorate by contacting Terri Williamson. Because of COVID restrictions volunteer opportunities may fill quickly. All social distancing requirements by Solutions will be followed.
Donate Pajama's: Boys or Girls, size 1 year to age 12 or Hoodie Sweatshirts: Boys or Girls, ages 13 to 18
Donate NEW stuffed animals for children (all ages). Approximately 15 needed.
Monetary Donations of any amount. Mail checks directly and payable to Terri Williamson (email Ttscupofjoe@yahoo.com for address). A Girlfriends Care donation receipt will be mailed or emailed to you, if email is provided, following the event. Monetary donations will be used for decorations, linens, gift items, and an evening meal for the residents the day of the event.
The project leader for this event is Terri Williamson. Terri can be contacted at Ttscupofjoe@yahoo.com. Donations are being accepted and managed by Terri for this event.
November 6, 2020
Christmas at Br. Bennos
In years past, Girlfriends Care has done an Annual Blitz of events at Brother Benno's on the Second Saturday in December followed by a Santa's Closet event at the Thrift Shop the following week. Due to Covid 19, these normal events will not occur; however, we will be requesting support from you for the Children's' Party which will occur on December 12th as a "Drive-Thru" event at Brother Benno's. Approximately 300 children and teens will receive Christmas stockings, stuffed animals, pajamas, and some gift cards. The parent will receive a $25.00 gift card for their family.

We are not requesting volunteers to be onsite for the event and hope to resume next year with our normal events. However, if you are planning a holiday family event or would like to get together with a few of your friends (socially distanced and masked, of course) perhaps you would consider inviting them to contribute and even perhaps make it a pajama wrapping party, that is, you wrap pajamas – but you can wear pajamas while you do it if you want! Be sure to mark the pajama size on the outside of the package for proper distribution.
Girlfriends Care encourages your support in any way that we may help Brother Benno's with this fabulous holiday outreach.

Items can be delivered directly or mailed to Brother Benno's Thrift Shop or to Helen Parsons, the project leader (addresses listed below). Helen can be reached at parsonsdavidt@outlook.com.
The following are items that Brother Benno's is requesting to support the event. Items are needed by December 1st.
Visa or MasterCard Gift Cards $10.00 up
Pajamas- Teen Boys -S/M/L
Monetary Donations (Mail Directly or contribute online through GFC by clicking the red Donate! heart below)
Please deliver donations to one of the following locations:
Helen Parsons (Please email parsonsdavidt@outlook.com for address)

Brother Benno's Thrift Shop
Attn: Helen or Children's Party
3955 Mission Ave,
Oceanside, CA 92058
Girlfriends Care contact: Diana@girlfriendscare.org or ditchome@aol.com
October 24, 2020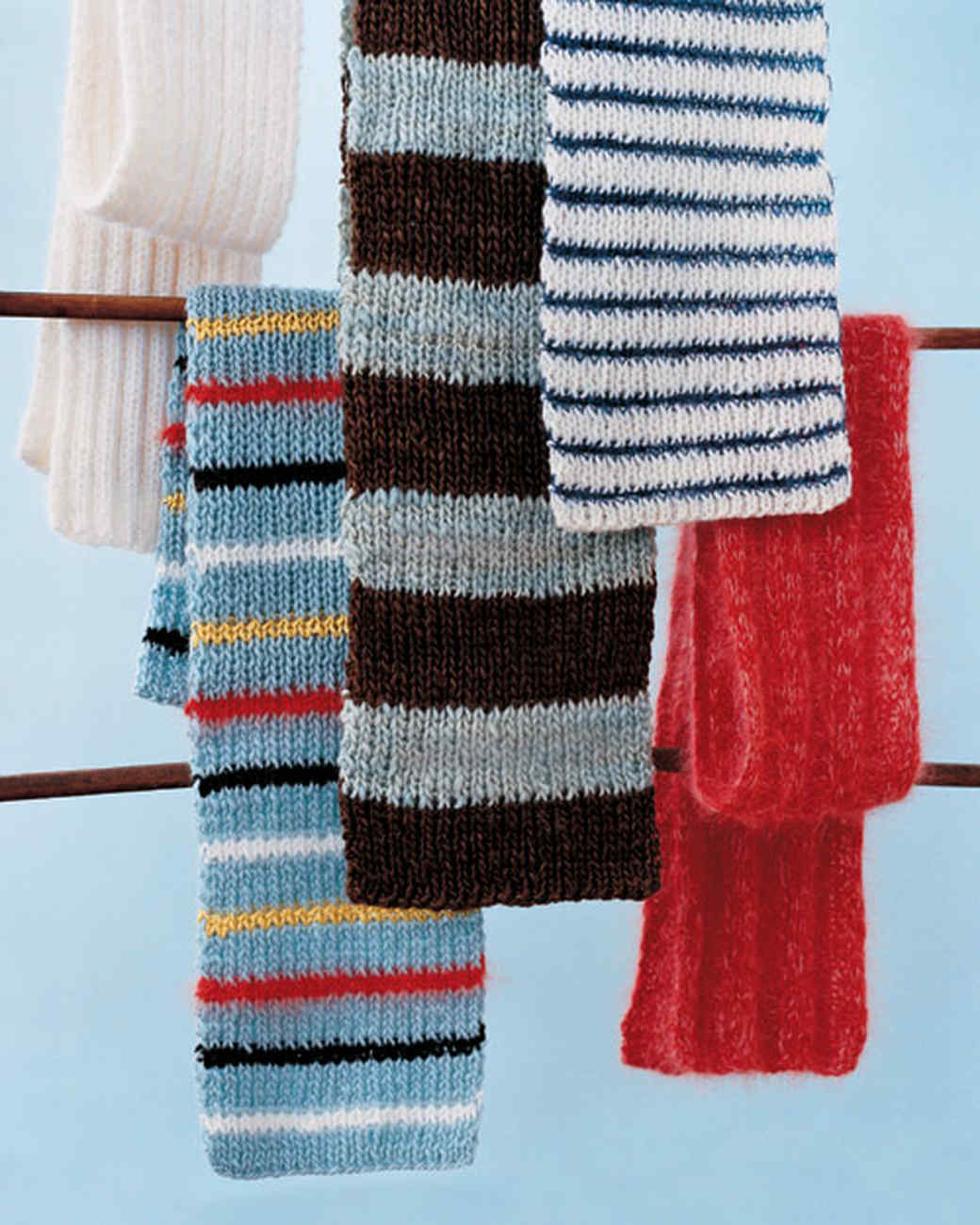 It's that time of the year when we collect knitted hats/beanies, scarves and mittens to deliver to abandoned children, women in transition and homeless.
If you're able and willing to donate, please let us know and we'll provide you additional information (drop off sites, etc).
For those who are new to this project, items can be found at Target, Walmart, Dollar stores unless you're a knitter or know of someone who is and wishes to donate.
Thank you,
Rosita@GirlfriendsCare.org
October 17, 2020
Regaining Independence
Operation Hope is a Vista shelter serving women and families with food, shelter and case management to help get them back on their feet. Shelter residents are required to participate in all shelter activities as they are a foundation to regaining independence and stability. Assistance is provided to help them with job skills, educational opportunities, housing and personal needs.
Operation Hope's program is based on three Steps To Independence:
Regain emotional stability
Learn the skills for financial well-being
Create healthy relationships and establish housing stability
Join our Virtual October Girlfriends Care meeting HERE by viewing this personal message to our Girlfriends from Operation Hope.
Key Points of the programs at Operation Hope:
STABILIZATION
We create a safe environment to support the transition from crisis to stability. Case managers help them determine individual goals, assess for immediate risks, provide immediate resources, and introduce help.
EDUCATION
We teach our adults and kids that being a part of a community develops strong and positive life skills through classes in personal growth, job readiness, and financial literacy and our kids' homework and HOPE Club.
ACTION
Practicing healthy actions for healthy outcomes. Connecting to resources, breaking through barriers and achieving their goals of getting a job, start a savings account, and finding secure housing.
INDEPENDENCE
Practicing new behaviors of personal advocation, financial responsibility, and self-care. Securing permanent housing, connecting to our community partners for support and through the alumni mentor program.
Want to Help?
Our outreach for October is to collect the following donations for Operation Hope's children and their families.
Art Kits (purchased or make your own) for little's (ages 4-10)
Healthy Cereal
Healthy Snacks (granola bars, crackers, etc.)
Volunteer Opportunities at Operation Hope include:
Help Serve A Meal: 4:45-6:15 pm Mon.-Sun.
Help our staff serve the dinner provided by our awesome dinner providers!
Front Desk Help: 1-3 pm & 3-5:30 pm Thursdays & Sundays
Help our staff by being at our front desk and welcoming clients as they return to the shelter. For more information: https://www.operationhopeshelter.org/getinvolved
Thank you for all you do – and stay well!
September 30, 2020
Which Well-Deserving young woman will receive this year's Girlfriends Care Next Step Forward Award?

2020 has been a year of exceptional challenges.
There is certainly no shortage of women overcoming challenges that especially need this Award this year!
Girlfriends Care is excited to be able to offer this award again. This is a monetary award to help a woman who has overcome obstacles such as poverty, violence, abuse or neglect take the next step forward in her educational journey.
Applications can be submitted now until November 1, 2020. Please spread the word to any individuals that may qualify as well as any organizations that might help get the word out.Find out more about the award and access the application by going to GirlfriendsCare.org – then click on Next Step Forward Award (or click here).
The
Next Step Forward Award
is more than monetary help, it is joining with others in their journey of overcoming the challenges that life brings. Hear from last year's Next Step Forward Award recipient, Maren, in this interview with Girlfriends Care. Click
here
to watch or look for Girlfriends Care on YouTube.
August 1, 2020
| | |
| --- | --- |
| | This month Girlfriends Care will be helping local kids by collecting and distributing new or gently used jeans. You know; the outgrown ones in our closets which are still in great condition. Some may look like they've never been worn! |
When:
Drop off locations available between August 1 and 31. Email info@girlfriendscare.org for locations.
Sizes:
All sizes needed to fit tots to teens
Condition:
Jeans should be in very good/new condition
Jeans will be distributed to kids in local transition programs such as Solutions for Change, Operation Hope, and, inventory allowing, additional kids in need in North County through local agencies. How you can get involved:
Have kids gather outgrown jeans from their own closets and set aside for donation those they would be proud to wear.
Ask friends and neighbors to participate. Either casually, or at a simple event hosted by the kids such as an ice cream social. Everyone brings jeans.
Support local businesses and consider donating a new pair or two.
Get your church, club, school or team involved! And set up a convenient drop off location for the members.
Make a drop box and ask a local business to take donations. Make sure you check the location regularly and empty the box as needed!
If you have a business in Oceanside, Vista or Carlsbad that would be willing to participate by accepting donations, please let us know. Contact Girlfriends Care at info@girlfriendscare.org with details.

This is a great no-cost way for your kids to help other local kids in need!