Posted 11/27/17
Help us provide holiday joy and warmth to homeless children!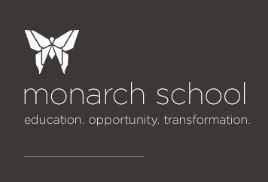 This is your invitation to join us for a casual San Diego GFC Brunch meeting on the first Saturday of December at Panera in Mira Mesa. We are collecting items for children (ages 5-18) at Monarch School.

Monarch School is a unique public K-12 school in San Diego which is exclusively for students who are homeless, at risk of being homeless, or impacted by homelessness.
---

WHO: Girlfriends Care, Guys Care Too, Teens Care, and Guests

WHAT: Girlfriends Care Casual Brunch Meeting. Dress is Saturday Casual!

WHEN: Saturday, December 2, 2017, 10:00 – 11:30 AM

WHERE: Panera Mira Mesa, 10751 Westview Parkway, San Diego, CA 92126

WHY: Help keep homeless children warm this winter and provide holiday cheer to them and their families.

HOW: RSVP NOW to RSVPSD@girlfriendscare.org. Be sure to bring a friend or two!
---

WANT TO HELP?
Bring any of the items listed below:

Warm hooded sweatshirts
New socks and shoes
$25 Target gift cards
Full-size toiletries
Tax-deductible receipts available upon request!
Posted 11/11/2017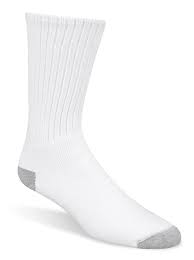 "GOT SOCKS!"
Help us "sock it to the wet and cold"
with New Socks for the Homeless!

The homeless spend a lot of time on their feet and don't always have access to washing machines! Wearing dirty and damp socks can lead to athlete's foot and contribute to other health issues. Clean, fresh socks provide comfort and contribute to good health.

We're collecting New Socks, all sizes and styles are welcome. White men's athletic socks are the most needed.

Campaign starts November 1st and ends Monday, November 27th! Do you think we can collect a GRAND of Socks for the Homeless? Let's keep track of the number of pairs collected and see how much caring we can share with the homeless through our non-profit partners Brother Benno's, Bread of Life, OZ Teen Street Outreach, Fill-A-Belly, LaPasada, and Interfaith Services.

If you want to "Compound the Caring", how about sharing this message and start your own sub-campaign? Ask your friends, co-workers, neighbors, school class, church, bunko group, sorority or others to join you in collecting. Feel free to set up a collection box and use this flyer to advertise. Teamwork always increases the output! This is a favorite campaign for KidzCare and Teens Care!
Posted 11/11/2017

The Boys & Girls Club of Vista has a Christmas outreach opportunity for you! We are inviting you to sponsor a deserving family. Eligible low-income families are currently applying for our "Adopt a Family" program. Your sponsorship will provide gifts for family members and the non-perishable makings of a holiday meal. Delivery will be on or before December 14, 2018 unless otherwise arranged with your family. Girlfriends and friends interested in "adopting" a family for the Holiday may request a sponsorship application from Ellen Clark at ellen@bgcvista.com.
Updated 11/27/2017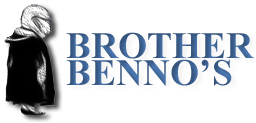 Girlfriends Care, KidzCare, Teens Care and Guys Care Too!

It's time to sign up for one of our most popular events of the year in support of Brother Bennos….
Volunteers are needed to help the homeless, working poor, and those in transition who are served by Brother Benno's!
Annual Holiday Volunteer Blitz
Saturday, December 9
th
AND
Santa's Closet
Tuesday, December 12
th
AND
A New Event
Children's Party
Saturday, December 16
th
Guys, Teens and school-aged Kids are welcome too!
Click
here
to see positions available.
RSVP to Diana at diana@girlfriendscare.org
Posted 10/22/2017
Solutions for Change
2017 Breaking and Entering
2 Volunteer Teams are needed to bring "Christmas" to families at North County Solutions for Change!
Girlfriends Care has adopted two apartments for the 2017 Breaking & Entering at Solutions for Change taking place on Tuesday November 28th from 11:30am-4:00pm. Breaking and Entering is a great way to bring the joy of the holidays to families working hard to break the cycle of homelessness. Apartments which house some of the newer families to their program will be decorated, and gifts left behind as a surprise and all on the same day. This joyous event has become very popular with our Girlfriends and friends. Apartments will be assigned on a first-come basis.
For questions or to register your team contact ellen@girlfriendscare.org.

2017 Criteria:

Suggested Christmas things to bring include:
Fake 4' tree, lights & ornaments (units are small)
Garland or lights for outside of unit
Wreath for door
Food for Christmas holidays
Cookie dough, cookie sheet, gingerbread house kit (something the family can make together)
Items needed all year long
Toiletries for the bathroom
Pots & pans
Dishes & flatware
Linens; towels (maybe red or green), pillows, sheets & blankets (twin & queen size)
Toaster, coffee pot or waffle maker
Games, puzzles, movies or books the family can enjoy together
Movie theatre gift cards
A card from your family or group
Gifts for mom or dad:
Solutions will have plenty of toys coming for the kids so these are not needed. Most groups do bring something for mom or dad
What not to bring:
No candles, as they are not allowed
Posted: 10/06/17
Carlsbad Street Faire
Sunday, November 5th, 8AM – 4PM
Village of Carlsbad In front of Linda's Gifts
300 Carlsbad Village Drive at Carlsbad Boulevard

Girlfriends Care
will join hundreds of vendors at the
largest single day street fair
in the nation. Come share a couple hours of your time for Girlfriends Care while you're there and help us spread the word about the needs in our community.
---
For more information, contact Carol at carol@girlfriendscare.org.
Posted 10/6/2017

Love Kids?
Boys and Girls Club of Vista needs volunteers for their after school programs. Join us for a tour and see the programs in action.
Monday, October 16th at 3:30pm.
Address: 410 W California Ave, Vista, CA 92083.
Posted: 10/5/2017
Volunteers are needed to help sort makeup and skin care products for swag bags that will be distributed at Milestone House's Silver Jubilee Gala on October 14th. If you have some time to come by Milestone House in Oceanside to stuff the bags, contact Beverly at 760-433-6361 or beverly@milestonehouse.org.
Posted 9/14/2017
MARK YOUR CALENDARS!
You, your family and friends are invited to join us…
Carlsbad Cares & Shares
Girlfriends Care, in partnership with Linda's Gifts and
the Merchants of the Carlsbad Village Faire Shopping Center,
have planned a fun afternoon of Giving, Live Music, Prize
Drawings, Shopping and maybe you'll want to enjoy lunch too!

Wednesday, October 11th, 11:00AM – 3:00PM
Village Faire Central Courtyard
300 Carlsbad Village Drive at Carlsbad Boulevard
WANT TO HELP?
Volunteers are needed the three days preceding the event to help wrap raffle gifts from local merchants. Sign up here.
GFC ambassadors are needed for 2 hours shifts on the day of the event to greet participants, share what Girlfriends Care does, and assist in the collection of donated items. Sign up here.
Join us at the event and/or donate one of the following items below to help the hungry, the homeless and the hurting for the holidays! Tax deductible receipts available upon request.

NEW Socks for the Homeless! (for LaPosada, Fill-a-Belly, Brother Benno's, Bread of Life, etc. the homeless don't have washing machines!) For ALL Ages

NEW Toys for the Holiday (For children living in transitional housing such as Solutions for Change, Women's Resource Center, and Family Recover Center, etc.)

Items for GFC Gift Bags (For women living in transition homes. – 8 oz Lotions, body wash, journals, pens, costume jewelry, & "girlie" gift items)

NEW Warm & Fuzzy Slipper Socks for Seniors in Need (Gifts of warmth and comfort for elder men and women)
Please come to Care & Share with us!
Posted 7/12/2017
Bring Joy to the Hearts of Children

This is your invitation to join us for a casual San Diego GFC Brunch meeting on the first Saturday of August at the Ronald McDonald House. Although our San Diego Girlfriends have made Jared Boxes for the house in the past, this will be the first time we will meet at this amazing facility.
Kerina Koltz, the House Services Associate will give us a tour and educate us as to how this house serves families with a sick child in the hospital. After our tour and update, we will create Jared Boxes for Boys & Girls, 5 – 7 years of age. This heartwarming project provides the gift of play to children in the hospital as well as other children in their family.
---

WHO: Girlfriends Care, Guys Care Too, Teens Care, and Guests

WHAT: Girlfriends Care Casual Brunch Meeting. Dress is Saturday Casual!

WHEN: Saturday, August 5, 2017, 10:00 AM – 12:00 Noon

WHERE: Ronald McDonald House, 2929 Children's Way, San Diego

WHY: Learn how Ronald McDonald House keeps families close to their hospitalized children

HOW: RSVP NOW to RSVPSD@girlfriendscare.org AND let us know if you'd like to bring a brunch dish to share. Be sure to bring a friend or two!
---

WANT TO HELP? The following items are needed to create the Jared Boxes we will be assembling at the end of our meeting.
Silly Putty
Paints
Art Supplies
Card Games
Travel Sized Board Games
Cars
Stuffed Animals
Play Doh
Books
Bubbles
Puzzles
Plastic Animal Figurines
Dress Up Toys
Nerf Balls

Tax-deductible receipts available upon request!