Posted 11/11/2017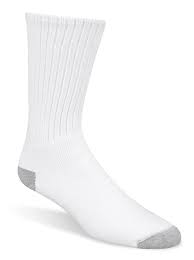 "GOT SOCKS!"
Help us "sock it to the wet and cold"
with New Socks for the Homeless!

The homeless spend a lot of time on their feet and don't always have access to washing machines! Wearing dirty and damp socks can lead to athlete's foot and contribute to other health issues. Clean, fresh socks provide comfort and contribute to good health.

We're collecting New Socks, all sizes and styles are welcome. White men's athletic socks are the most needed.

Campaign starts November 1st and ends Monday, November 27th! Do you think we can collect a GRAND of Socks for the Homeless? Let's keep track of the number of pairs collected and see how much caring we can share with the homeless through our non-profit partners Brother Benno's, Bread of Life, OZ Teen Street Outreach, Fill-A-Belly, LaPasada, and Interfaith Services.

If you want to "Compound the Caring", how about sharing this message and start your own sub-campaign? Ask your friends, co-workers, neighbors, school class, church, bunko group, sorority or others to join you in collecting. Feel free to set up a collection box and use this flyer to advertise. Teamwork always increases the output! This is a favorite campaign for KidzCare and Teens Care!
Posted 7/12/2017

Volunteers Needed
One of our newest GFC partners, Shining Stars, in conjunction with San Diego County's Anti-Human Trafficking Community, will be at Comic-Con distributing cards with information about human trafficking and tips on how to get help. They are in need of volunteers willing to distribute these cards on July 21st or July 22nd (a variety of 2 hours shifts are available). Grab a friend and join Shining Stars in bringing awareness and help to the visitors at ComicCon, while enjoying the spectacle that is ComicCon. You can sign up for a day and time that works best for you here. For more information, please contact ncshiningstars@gmail.com.
Posted 4/16/17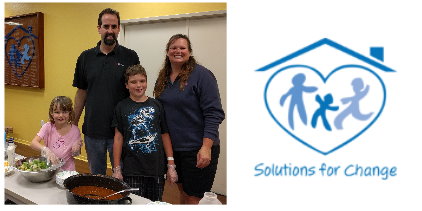 WHO: KidzCare, Teens Care, and Families

WHAT: KidzCare/Teens Care serves dinner (chili and baked potato bar) at the intake facility for Solutions for Change every 4th Monday of the month in Vista (near the Boys & Girls Club). Participating families will be asked to help bring the supplies listed below for the meal (no cooking required; easy items that can be picked up at the store). All other items will be provided by KidzCare.

WHEN: Every 4th Monday of the Month – Next Available Date April 24th, 5:15PM – 6:30PM

WHERE: Solutions for Change, Vista, CA

HOW: RSVP to KidzCare@girlfriendscare.org This is a fabulous opportunity for kids to see firsthand how their service blesses those in their community. If you would like to join us, please respond to this email. Due to space limitations, this monthly service opportunity is limited to two families.
Supplies Needed for Dinner
1 lb butter (soften/spreadable if using cubes)
1.5 lbs sour cream
1 large bag of pre-made salad
30 water bottles
6 cups shredded cheese
1 onion, chopped
dessert for 30 (optional but appreciated)