Posted 11/11/2017

The Boys & Girls Club of Vista has a Christmas outreach opportunity for you! We are inviting you to sponsor a deserving family. Eligible low-income families are currently applying for our "Adopt a Family" program. Your sponsorship will provide gifts for family members and the non-perishable makings of a holiday meal. Delivery will be on or before December 14, 2018 unless otherwise arranged with your family. Girlfriends and friends interested in "adopting" a family for the Holiday may request a sponsorship application from Ellen Clark at ellen@bgcvista.com.
Updated 11/27/2017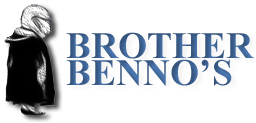 Girlfriends Care, KidzCare, Teens Care and Guys Care Too!

It's time to sign up for one of our most popular events of the year in support of Brother Bennos….
Volunteers are needed to help the homeless, working poor, and those in transition who are served by Brother Benno's!
Annual Holiday Volunteer Blitz
Saturday, December 9
th
AND
Santa's Closet
Tuesday, December 12
th
AND
A New Event
Children's Party
Saturday, December 16
th
Guys, Teens and school-aged Kids are welcome too!
Click
here
to see positions available.
RSVP to Diana at diana@girlfriendscare.org
Posted 10/22/2017
Solutions for Change
2017 Breaking and Entering
2 Volunteer Teams are needed to bring "Christmas" to families at North County Solutions for Change!
Girlfriends Care has adopted two apartments for the 2017 Breaking & Entering at Solutions for Change taking place on Tuesday November 28th from 11:30am-4:00pm. Breaking and Entering is a great way to bring the joy of the holidays to families working hard to break the cycle of homelessness. Apartments which house some of the newer families to their program will be decorated, and gifts left behind as a surprise and all on the same day. This joyous event has become very popular with our Girlfriends and friends. Apartments will be assigned on a first-come basis.
For questions or to register your team contact ellen@girlfriendscare.org.

2017 Criteria:

Suggested Christmas things to bring include:
Fake 4' tree, lights & ornaments (units are small)
Garland or lights for outside of unit
Wreath for door
Food for Christmas holidays
Cookie dough, cookie sheet, gingerbread house kit (something the family can make together)
Items needed all year long
Toiletries for the bathroom
Pots & pans
Dishes & flatware
Linens; towels (maybe red or green), pillows, sheets & blankets (twin & queen size)
Toaster, coffee pot or waffle maker
Games, puzzles, movies or books the family can enjoy together
Movie theatre gift cards
A card from your family or group
Gifts for mom or dad:
Solutions will have plenty of toys coming for the kids so these are not needed. Most groups do bring something for mom or dad
What not to bring:
No candles, as they are not allowed
Posted: 10/06/17
Carlsbad Street Faire
Sunday, November 5th, 8AM – 4PM
Village of Carlsbad In front of Linda's Gifts
300 Carlsbad Village Drive at Carlsbad Boulevard

Girlfriends Care
will join hundreds of vendors at the
largest single day street fair
in the nation. Come share a couple hours of your time for Girlfriends Care while you're there and help us spread the word about the needs in our community.
---
For more information, contact Carol at carol@girlfriendscare.org.
Posted 10/6/2017

Love Kids?
Boys and Girls Club of Vista needs volunteers for their after school programs. Join us for a tour and see the programs in action.
Monday, October 16th at 3:30pm.
Address: 410 W California Ave, Vista, CA 92083.
Posted: 10/5/2017
Volunteers are needed to help sort makeup and skin care products for swag bags that will be distributed at Milestone House's Silver Jubilee Gala on October 14th. If you have some time to come by Milestone House in Oceanside to stuff the bags, contact Beverly at 760-433-6361 or beverly@milestonehouse.org.
Posted 9/14/2017
MARK YOUR CALENDARS!
You, your family and friends are invited to join us…
Carlsbad Cares & Shares
Girlfriends Care, in partnership with Linda's Gifts and
the Merchants of the Carlsbad Village Faire Shopping Center,
have planned a fun afternoon of Giving, Live Music, Prize
Drawings, Shopping and maybe you'll want to enjoy lunch too!

Wednesday, October 11th, 11:00AM – 3:00PM
Village Faire Central Courtyard
300 Carlsbad Village Drive at Carlsbad Boulevard
WANT TO HELP?
Volunteers are needed the three days preceding the event to help wrap raffle gifts from local merchants. Sign up here.
GFC ambassadors are needed for 2 hours shifts on the day of the event to greet participants, share what Girlfriends Care does, and assist in the collection of donated items. Sign up here.
Join us at the event and/or donate one of the following items below to help the hungry, the homeless and the hurting for the holidays! Tax deductible receipts available upon request.

NEW Socks for the Homeless! (for LaPosada, Fill-a-Belly, Brother Benno's, Bread of Life, etc. the homeless don't have washing machines!) For ALL Ages

NEW Toys for the Holiday (For children living in transitional housing such as Solutions for Change, Women's Resource Center, and Family Recover Center, etc.)

Items for GFC Gift Bags (For women living in transition homes. – 8 oz Lotions, body wash, journals, pens, costume jewelry, & "girlie" gift items)

NEW Warm & Fuzzy Slipper Socks for Seniors in Need (Gifts of warmth and comfort for elder men and women)
Please come to Care & Share with us!
Posted 7/12/2017

Volunteers Needed
One of our newest GFC partners, Shining Stars, in conjunction with San Diego County's Anti-Human Trafficking Community, will be at Comic-Con distributing cards with information about human trafficking and tips on how to get help. They are in need of volunteers willing to distribute these cards on July 21st or July 22nd (a variety of 2 hours shifts are available). Grab a friend and join Shining Stars in bringing awareness and help to the visitors at ComicCon, while enjoying the spectacle that is ComicCon. You can sign up for a day and time that works best for you here. For more information, please contact ncshiningstars@gmail.com.
Posted 7/9/17
"Back-to-School" Campaign for Children in Need
July 15, 2017 through July 31, 2017

Let the Campaign Begin!
In lieu of a brunch meeting for North County Second Saturday in August, Girlfriends Care, KidzCare & Teens Care are focusing on our Annual Back-to-School Supplies Campaign to collect needed items for children living in local transitional housing who cannot afford to buy them. Let's help these kids start off on an equal footing with their peers!

Below is a Shopping List of supplies to choose from. Maybe you'll want to get your friends and neighbors, church or work group or class involved too!

Contact Girlfriends Care for a drop off location near you.
Girlfriends Care is a 501c3 Non-profit; tax receipts available upon request.
Supplies Needed
1 ½ or 2 inch binders
White, lined paper (wide or college ruled)
Backpacks (children or teens/adult sizes)
Calculator
Protractor
Number 2 pencils
A pencil case, pouch or small supply box
Pens, black, blue or red
Large pink erasers
Scissors, safety or student pointed
Colored pencils (16)
Colored Markers
Crayons (16)
Highlighter pens
Glue stick
Pocket folders in multiple colors
Composition Notebooks (wide and college ruled)
Dividers with tabs
White Glue
A ruler w/centimeters and inches
Index cards (for flashcards)
Pack of post-it notes
USB Flash Drives
Posted 6/16/17
Christmas in July for Volunteer Action for Aging

Join Girlfriends Care for a casual brunch and learn more about our Volunteer Action for Aging. This is a volunteer service program that coordinates free senior events and opportunities to increase socialization and an overall sense of well-being.

There is no cost to attend and we'll have you out in plenty of time to do your weekend errands!

WHO: Girlfriends Care, Guys Care Too, Teens Care, and Guests

WHAT: Girlfriends Care Casual Brunch Meeting. Dress is Saturday Casual!

WHEN: Saturday, July 8th, 2017, 10:00 AM – 12:00 Noon

WHERE: Get Smart WorkSpaces, 2888 Loker Ave., Carlsbad, CA 92010

WHY: To learn more about how you can impact the lives of seniors in North County.

HOW: RSVP NOW to RSVPNC@girlfriendscare.org AND let us know if you'd like to bring a brunch dish to share. Be sure to bring a friend or two!
WANT TO HELP?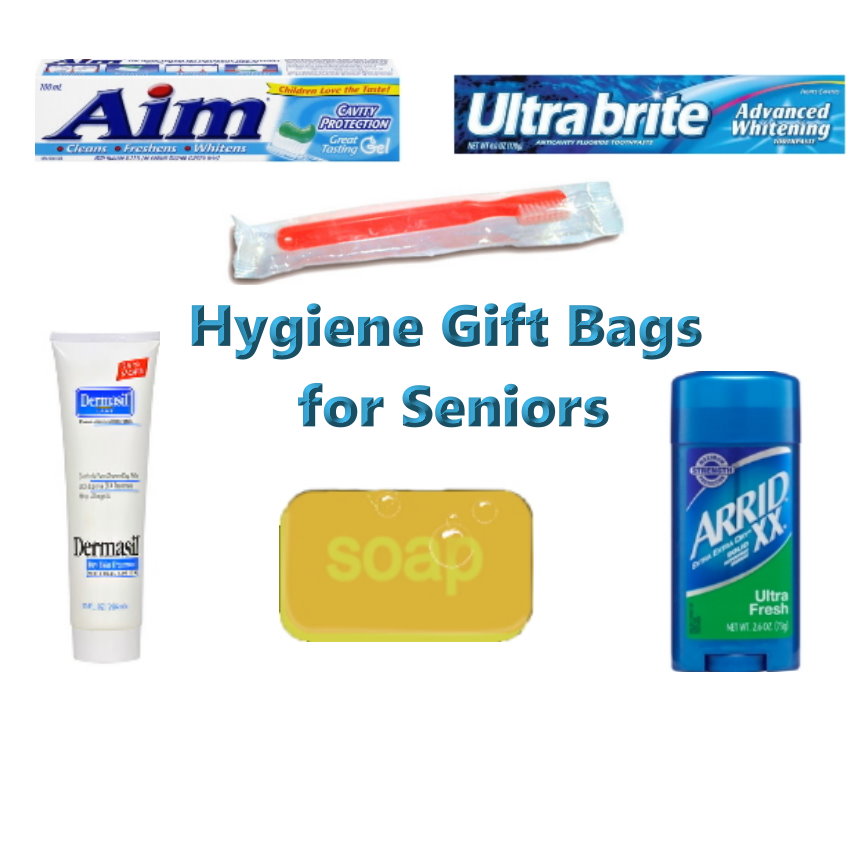 We will be collecting items to create Hygiene Care Gift Bags for a Christmas in July to be distributed to Seniors in need where these items are not otherwise provided.

Due to their sensitivity as they age, we must be brand specific in this case. Thank you for your support!

Needed items include (All items are available at the Dollar Tree):
Toothpaste (Aim or Ultra-Brite)
Individually packaged toothbrushes (one per package)
ARRID XX (or other non-gender specific deodorant)
Individually boxed unscented or lightly scented soap (No Irish Spring)
Dermasil lotion
*Each Hygiene Care Gift Bag will include one of each of the above items.

Bring donated items to the GFC Second Saturday meeting or email us at info@girlfriendscare.org for a drop-off location near you.

Tax-deductible receipts available upon request!