Posted 10/9/18
MARK YOUR CALENDARS!
You, your family and friends are invited to join us…
Carlsbad Cares & Shares
In support of Girlfriends Care and our partners, Linda's Gifts and
the Merchants of the Carlsbad Village Faire Shopping Center
have planned a fun afternoon of Giving, Live Music, Prize
Drawings, Shopping and maybe you'll want to enjoy lunch too!

Wednesday, October 24th, 11:00AM – 3:00PM
Village Faire Central Courtyard
300 Carlsbad Village Drive at Carlsbad Boulevard
WANT TO HELP?
Volunteers are needed the day before the event to help get things set up. Sign up here.
GFC ambassadors are needed for 2 hours shifts on the day of the event to greet participants, share what Girlfriends Care does, and assist in the collection of donated items. Sign up here.
Join us at the event and/or donate one of the following items below to help the hungry, the homeless and the hurting for the holidays! Tax deductible receipts available upon request.

NEW Socks for the Homeless! (For LaPosada, Fill-a-Belly, Brother Benno's, Bread of Life, etc. The homeless don't have washing machines!) For ALL Ages

NEW Wash Cloths (For those in transition homes and the homeless)

NEW Toys for the Holiday (For children living in transitional housing such as Solutions for Change, Women's Resource Center, and Family Recover Center, etc.)

New Items for GFC Gift Bags (For women living in transition homes – 8oz lotions, body wash, journals, pens, costume jewelry, & "girlie" gift items)

Boxes of Individual Packages of Mac N Cheese & Oatmeal (for hungry, homeless teens)
Please come to Care & Share with us!
Posted 9/20/18
Join us at Bread of Life
Join us for Second Saturday Brunch featuring Bread of Life Rescue Mission. Bread of Life feeds dinner to the homeless and provides a place to sleep in the winter, plus other services for our local poor and homeless. We will take a tour of their modest facility and learn more about how this organization functions and the services they provide.
---
WHO:
Girlfriends Care, Guys Care Too, Teens Care, and Guests
WHAT:
Girlfriends Care Casual Brunch Meeting. Dress is Saturday Casual!
WHEN:
Saturday, October 13, 2018, 10:00 AM – 12:00 Noon
WHERE:
Bread of Life, 1919 Apple Street, Oceanside, CA 92054
WHY:
Help make lunches for the guests at Bread of Life and learn more about how Bread of Life is impacting our community.
HOW:
RSVP NOW to RSVPNC@girlfriendscare.org AND let us know if you'd like to bring a brunch dish to share. Be sure to bring a friend or two!
Our hands-on Outreach Project for this meeting will be to prepare 75 brown bag lunches that will be given to the homeless at Bread of Life after their regular meal that evening.
Here's what we'll need for 75 bag lunches:
(Please sign up here if you are able to bring any of the following)
Individual snacks (granola bars, chips, etc.)
Individual treats (cookies, fruit snacks, pudding, etc)
Fresh Fruit (oranges or apples)
Bottled water and/or fruit juice
Large jars of creamy peanut butter
Large jars of jelly
Paper bags, sandwich bags, snack bags
Other suggested donations for Bread of Life
12 oz. Styrofoam cups, plastic forks,
paper or Styrofoam plates,
45 gallon trash bags, Smart & Final Gift Cards
Tax-deductible receipts available upon request!
---
Posted 9/18/18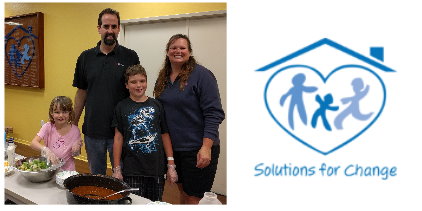 WHO: KidzCare, Teens Care, and Families

WHAT: KidzCare/Teens Care serves dinner (chili and baked potato bar) at the intake facility for Solutions for Change every 4th Monday of the month in Vista (near the Boys & Girls Club). Participating families will be asked to help bring the supplies listed below for the meal (no cooking required; easy items that can be picked up at the store). All other items will be provided by KidzCare.

WHEN: Every 4th Monday of the Month – Next Available Date Sept 24th, 5:15PM – 6:30PM

WHERE: Solutions for Change, Vista, CA

HOW: RSVP to KidzCare@girlfriendscare.org This is a fabulous opportunity for kids to see firsthand how their service blesses those in their community. Due to space limitations, this monthly service opportunity is limited to two families.
Supplies Needed for Dinner
1 lb butter (soften/spreadable if using cubes)
2 lbs sour cream
1 large bag + 1 small bag of pre-made salad
40 water bottles
8 cups shredded cheese
1 onion, chopped
dessert for 40 (optional but appreciated)

Posted 9/14/18

WHAT:
Girlfriends Care Walk and Talk for a Cause
WHEN:
Saturday, 10/27/2018, 10:00 AM, walk for about an hour (any pace is fine, we will be pairing up!) and return to Linda's condo for snacks and chatting afterwards.
WHERE:
Meet at Linda Nickey's house by Fanuel Park in Pacific Beach. Walk on the Baywalk and Ocean St. Exact location will be provided with RSVP.
COST:
$25.00(suggested) includes champagne, snacks and chatting afterwards
WHY:
To have fun with girlfriends, laugh, enjoy the beach and make a difference for many.
100% donated goes to the SD Food Bank to help those in need in our community.
(your checks will be made out to Girlfriends Care. You will be sent a receipt from Diana at GFC following the walk.)
HOW:
RSVP to RSVPNC@girlfriendscare.org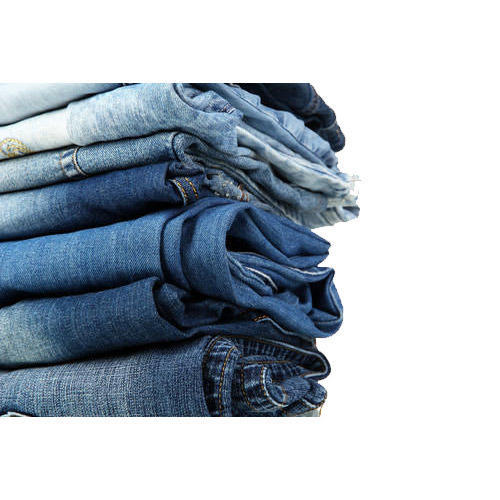 This August, Girlfriends Care will be helping local kids by collecting and distributing gently used jeans just in time for school. You know; the outgrown ones in our closets which are still in great condition. Some may look like they've never been worn!

When:
Drop off locations available between August 15 and 31. Email info@girlfriendscare.org for locations.
Sizes:
All sizes needed to fit tots to teens
Condition:
Jeans should be in good to nearly new condition
Jeans will be distributed to kids in local transition programs such as Solutions for Change, Operation Hope, and, inventory allowing, additional kids in need in North County through local agencies.

How you can get involved:
Have kids gather outgrown jeans from their own closets and set aside for donation those they would be proud to wear.
Ask friends and neighbors to participate. Either casually, or at a simple event hosted by the kids such as an ice cream social. Everyone brings jeans.
Get your church, club, school or team involved! And set up a convenient drop off location for the members.
Make a drop box and ask your bank, dry cleaners, community center or library to take donations. Make sure you check the location regularly and empty the box as needed!

If you have a business in Oceanside, Vista or Carlsbad that would be willing to participate by accepting donations, please let us know. Contact Ellen at ellen@girlfriendscare.org with details.

This is a great no-cost way for your kids to help other local kids in need!
Posted 7/1/2018

Volunteers Needed
One of our GFC partners, Shining Stars, in conjunction with San Diego County's Anti-Human Trafficking Community, will be at Comic-Con distributing cards with information about human trafficking and tips on how to get help. They are in need of volunteers willing to distribute these cards on July 20th or July 21st (a variety of 2 hours shifts are available). Grab a friend and join Shining Stars in bringing awareness and help to the visitors at ComicCon, while enjoying the spectacle that is ComicCon. You can sign up for a day and time that works best for you here. For more information, please contact ncshiningstars@gmail.com.
Posted 6/26/18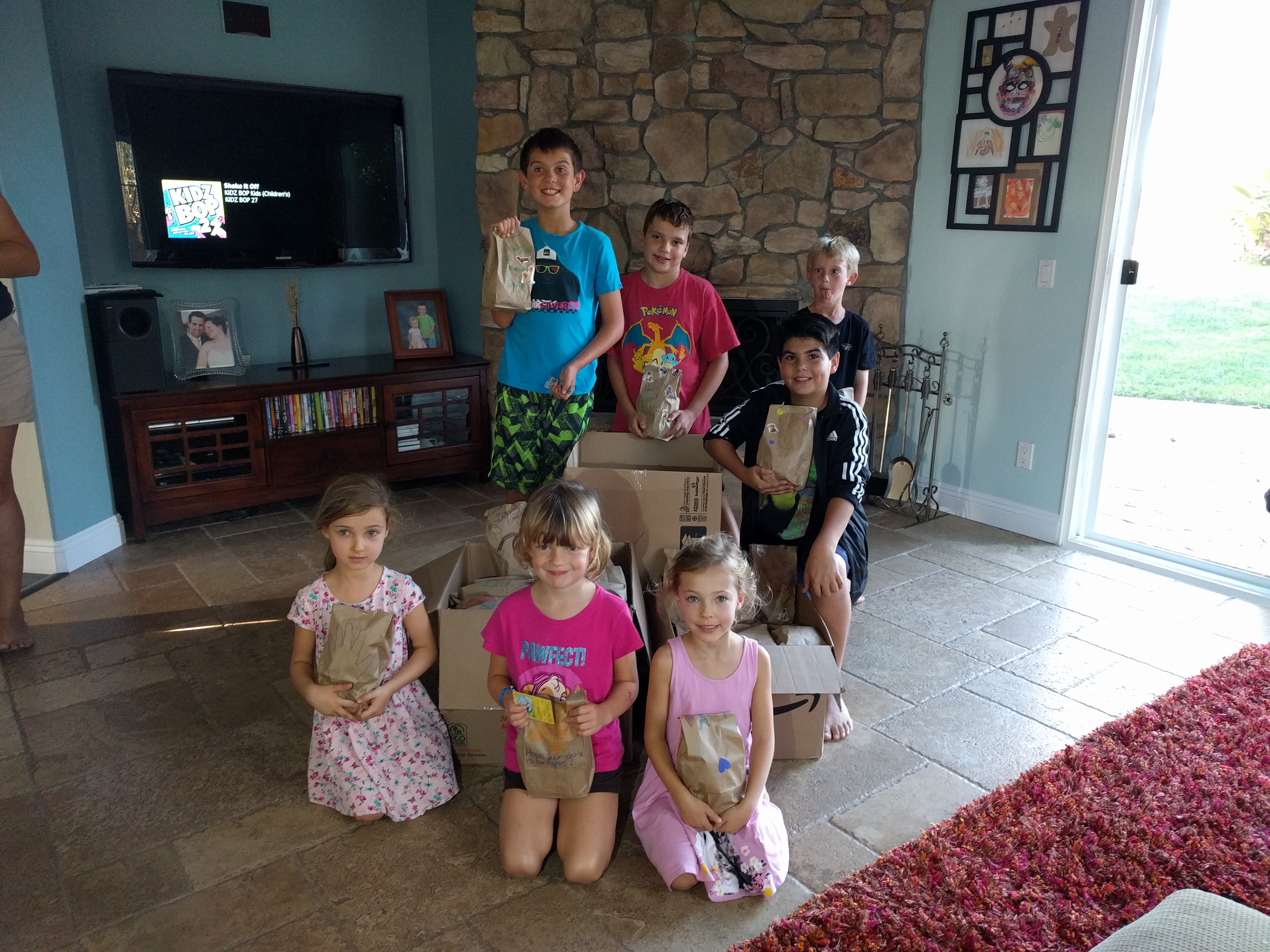 Come join us in making lunches for Bread of Life.
Bread of Life serves the poor, hungry, and homeless in a six-city area comprised of Oceanside, Vista, Carlsbad, San Marcos, Escondido, and Encinitas. The lunches we make will be distributed to the guests who eat dinner at the Bread of Life's soup kitchen.

Please feel free to share this opportunity with any of your friends with kids. You can also check out KidzCare on Facebook at Kidz Care on Facebook.
When: Sunday, July 29, 2018 2:00 – 3:30pm
Where: Loma Alta Dr, Vista, CA

Who: For kids of all ages.

What: We will make 100 lunches for the homeless at Bread of Life.

RSVP: Please click here to RSVP through Signup Genius. A list of items needed to feed 100 people are listed below. When you RSVP, please indicate what you will be bringing so we can be sure we have enough supplies.
Lunch Items Needed for 100 lunches
Bread (10 loaves)
Creamy Peanut Butter (3 – 28 oz size jars)
Jelly/Jam (3 – 30 oz size jars), easily spreadable jelly/jam preferred
Fold-over Sandwich Bags (100)
Water Bottles (100)
Snacks (crackers, chips, granola bars, etc) (100)
Sweet treat (cookies, candy, etc) (100)
Fruit (fresh or single serving size fruit cups) (100)
100 Plastic spoons if fruit or snacks require it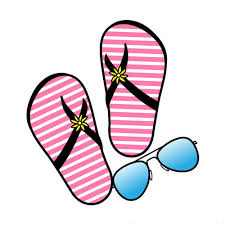 Help our Grandmas Care girlfriends collect flip flops and sunglasses for children of all ages and women in transition. Our goal is to collected 60 flip flops and 60 sunglasses to be distributed mid July. Contact Rosita at GrandmasCare@girlfriendscare.org for more information.
Posted: June 14, 2018
Volunteer Opportunities in San Diego County
HERE ARE SOME CURRENT OUTREACH PROJECTS THAT MAY HAVE YOUR NAME ON THEM! Contact Info@girlfriends.org for more information or to sign up!
New or Upcoming Opportunities
Shining Stars – COMIC CON StreetReach July 20 & 21st – Help spread the word that America's Finest City does not tolerate human trafficking and sexual exploitation by distributing tip cards during Comic Con. Grab a friend or two and sign up here.
Grandmas Care – Summer Flip Flop and Sunglasses Drive – Help our Grandmas Care girlfriends collect flip flops and sunglasses for children of all ages and women in transition. Our goal is to collected 60 flip flops and 60 sunglasses to be distributed mid July. Contact Rosita at GrandmasCare@girlfriendscare.org for more information.
OZ/TAY – Contact Charity (cbrant@ymca.org | 559-349-1606) regarding the following opportunities.

YMCA Youth & Family Services Community Help Days – The YMCA is remodeling a home in coastal Oceanside that they are opening up to get homeless young adults off the streets. They are looking for volunteers to help Saturday, June 16th in the below areas (expertise in these areas a plus but not required!!). Contact Charity (cbrant@ymca.org | 559-349-1606) to RSVP for a three hour time slot (9am-12pm, 12pm-3pm, or 3pm-6pm) and she will send you the address.

IKEA Furniture-Building
Installing AC Units, Ceiling Fans,& Lights
Laying of Tile & Backsplashes
Installing Cabinets, Shelving, & Blinds
Yard Work
Light Painting

YMCA Welcome Home Kits – The following donations are needed for the new YMCA homeless young adult home:

Pet Care Items

Crates/kennels, dog beds and toys, pet hygiene items, (shampoo, flea collars, flea medicine, etc), vet services (free or discounted)
BIG ITEM: OUTDOOR COVERED DOG RUN or gift card to purchase one!

Welcome Home Kits ( x5 )

Full-sized hygiene items: shampoo, conditioner, body soap, feminine items, razors, toothbrush, toothpaste, shave gel, bath towel, wash cloth, toilet paper pack, hair brush, comb
Alarm Clock
Throw Blanket
Mounting Adhesive Strips (for damage-free hanging on walls)
Laundry Kits
Detergent pods
Dryer sheets
Laundry basket

Gift cards (in $25 increments) to WalMart as a Welcome Home! gift

Boys and Girls Club Vista – Summer Camp starts June 8 and will go through August 10. For more information on the below opportunities, please contact Theresa at: theresa@girlfriendscare.org or Ellen at ellen@bgcvista.com.

Arts/Crafts- help staff with art projects during summer camp and/or design and lead one of your own!

Sports/Playground assistance- lead the kids in fun, fitness activities or supervise them on the playground!
Have a special game or sport you'd like to share with the kids? We love new activities!
Administrative/Logistics- help organize and liquidate donated art and collectibles not suited for fundraising auctions
Background checks are required for volunteers over 18 working with the kids, application provided by the Club.

Monarch Schools – We are collecting traditional school supplies (e.g. crayons, markers, glue, notebooks) as well as basic necessities such as ankle and basketball socks of all sizes and packs of underwear for back to school season at Monarch School. Monarch Schools provides a safe, caring environment for learning for children facing homelessness in San Diego. You can bring your donation to any Girlfriends Care meeting or contact us at info@girlfriendscare.org to schedule a pickup/drop-off.
Serve Dinner at Solutions for Change – Solutions for Change has re-opened their old shelter location in Vista so they are now supporting two separate in-take shelters. Volunteers are still needed to provide dinner to residents at the old shelter (no more than 40 people). If you would like to serve dinner, please sign up here.

Ongoing Opportunities

Prayer Pillowcases – Girlfriends are needed to help cut, iron and sew our Prayer Pillowcases in preparation for the distribution of more than 700 pillowcases each year to comfort the homeless and those living in transitional housing in both North County and San Diego. Girlfriends are also needed to lead groups of kids decorating and praying for the receiver. Contact Linda Crawford at pillowcases@girlfriendscare.org for more information and/or to make a project donation.
GFC Gift Bags for women in need– Supplies are needed to fill GFC Gift Bags. A beautiful gift bag brings a smile to those with very little. Girlfriends Care decorates and puts together gifts bags for women and girls in need, We need new journals, beauty items, jewelry and other "girly" items to fill the bags. Contact Diana Hanes at Diana@girlfriendscare.org if you would like to donate or bring them to a monthly meeting.
Homeless Street Teens and Foster Youth Aging out of the system – Donate non-perishable snacks or socks to be handed out to the homeless teens through YMCA Youth & Family Services. Bring to the next Girlfriends Care meeting or drop off at any of our drop off locations or contact MaryAnn at mgraham@ymca.org.
Milestone House, Support At-Risk Teen Foster Girls! Milestone House is in need of volunteers who are willing to share their teaching talents in areas needed – such as music, art or cooking. Contact Beverly Boone at Beverly@milestonehouse.org.
Help Women and Children Rebuilding Their Lives After Domestic Violence or Sexual Assault – The moms and children living in transitional housing at the Women's Resource Center always need basic household supplies and grocery store gift cards. Drop your donation during regular business hours at their office at 1963 Apple Street, Oceanside 92054 – or bring to a GFC meeting.
Brother Benno's– Volunteers are always needed at both the main center and the Thrift Shop. Contact Denise Seymour at denise@artistofyourmind.com. The Thrift shop is in needed of clothing donations. Drop off at the Thrift Shop or contact parsons7016@sbcglobal.net.
Bread of Life– Serving the homeless in North County. Volunteers are needed for various projects. To find out more go to website bolrescue.org or contact bolrescue@gmail.com. Donations of food and paper products are in need!
Fill A Belly welcomes families, small groups and individuals to bring, serve and enjoy dinner with guests on Tuesday evenings at Holiday Park in Carlsbad.
KidzCare– Hands-on kid sized outreach projects for kids age K-8th grade are great teaching tools! Contact Sharon at KidzCare@girlfriendscare.org for more information or to sign up.
Teens Care for ages 13-19 is designed to provide meaningful volunteer opportunities for youth. Projects can count towards community service hours required by local schools. For more info or to get on the mailing list, contact Ellen at TeensCare@girlfriendscare.org.
Have a talent to share? Contact Carol@girlfriendscare.org to add your name to our list of those willing to teach, sing, play an instrument or share your skill at an upcoming event, senior home, or other organization we serve. (Please indicate name, email address, talent and best times available.)
"GFC Breakfast Club": Help feed the poor and homeless at Brother Benno's on the 3rd Saturday of each month (except December). Arrive at 9:30 AM and finish by Noon! The food, which is supplied and prepared by Brother Benno's, is served from a cafeteria-type line. If you want to serve, or just to put your name on the Serving Roster to be notified for future months, please let us know at Info@girlfriends.org Ages 17 thru 107 are welcome!
Amazon-SMILE is a simple and automatic way for you to support Girlfriends Care every time you shop, at no cost to you. When you shop, AmazonSmile donates 0.5% of the price of your eligible purchases to Girlfriends Care. Simply choose AmazonSmile and Girlfriends Care, then place your order as usual. Share this with your friends, relatives, college students ordering their books, etc., so we can "Compound the Caring" for all those we serve! AmazonSmile: You shop. Amazon gives. Another Win-Win-Win!
Posted 5/19/18
Girlfriends Support Milestone House
Come enjoy a free brunch with your Girlfriends and learn about how Milestone House helps at-risk foster teen girls through their trauma towards leading a safe and productive life.

Learn about their programs, including their Milestone House Program of Services for emancipated foster youth called Fostering Adulthood Jobs Network, a social enterprise which creates companies under the non-profit that offer foster youth opportunities for employment by developing products or providing services.
---
WHO:
Girlfriends Care, Guys Care Too, Teens Care, and Guests
WHAT:
Girlfriends Care Casual Brunch Meeting. Dress is Saturday Casual!
WHEN:
Saturday, June 9, 2018, 10:00 AM – 12:00 Noon
WHERE:
Get Smart WorkSpaces, 2888 Loker Ave East, Ste 111, Carlsbad, 92010.
WHY:
Meet Milestone House and learn more about our smorgasbord of outreach from which to choose as you enjoy the company of friends!
HOW:
RSVP NOW to RSVPNC@girlfriendscare.org AND let us know if you'd like to bring a brunch dish to share. Be sure to bring a friend or two!
The girls would love towels & washcloths, twin-sized comforters, and bakeware, plates or mugs.
Not in your budget – no problem! Come join us and share a rewarding time with your girlfriends.
---