Posted 1/21/18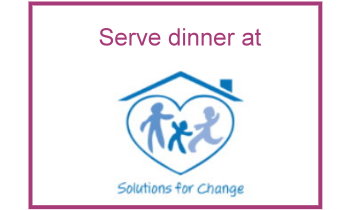 WHO: KidzCare, Teens Care, and Families

WHAT: KidzCare/Teens Care serves dinner (chili and baked potato bar) at the intake facility for Solutions for Change every 4th Monday of the month in Vista (near the Boys & Girls Club). Participating families will be asked to help bring the supplies listed below for the meal (no cooking required; easy items that can be picked up at the store). All other items will be provided by KidzCare.

WHEN: Every 4th Monday of the Month – Next Available Date February 26th, 5:15PM – 6:30PM

WHERE: Solutions for Change, Vista, CA

HOW: RSVP to KidzCare@girlfriendscare.org This is a fabulous opportunity for kids to see firsthand how their service blesses those in their community. If you would like to join us, please respond to this email. Due to space limitations, this monthly service opportunity is limited to two families.
Supplies Needed for Dinner
1 lb butter (soften/spreadable if using cubes)
1.5 lbs sour cream
1 large bag of pre-made salad
30 water bottles
6 cups shredded cheese
1 onion, chopped
dessert for 30 (optional but appreciated)
Posted 1/21/18


Bring Joy to the Hearts of Families in Need

This is your invitation to join us for a casual San Diego GFC Brunch meeting on the first Saturday of February at the Ronald McDonald House.

Marvin Odonez, the corporate and community Philanthropy Assistant will give us an overview of the house and how it serves families with a sick child in the hospital. We will then take a tour of this wonderful home away from home.

After our tour, we will have a chance to update our girlfriends on the new outreach programs we will be getting involved with in 2018. Our San Diego community faces many challenges and we would like your feedback on what touches your heart.

WHO: Girlfriends Care, Guys Care Too, Teens Care, and Guests

WHAT: Girlfriends Care Casual Brunch Meeting. Dress is Saturday Casual!

WHEN: Saturday, February 3, 2018, 10:00 AM – 12:00 Noon

WHERE: Ronald McDonald House, 2929 Children's Way, San Diego

WHY: Learn how Ronald McDonald House keeps families close to their hospitalized children

HOW: RSVP NOW to RSVPSD@girlfriendscare.org AND let us know if you'd like to bring a brunch dish to share. Be sure to bring a friend or two!

WANT TO HELP? The following items are needed to
Clothing Items Needed
(all ages and sizes – NEW ONLY PLEASE)
Socks
Underwear
Shorts
Flip flops
T-shirts
No time to shop?
Bring a gift card:
Amazon
Target
Walmart
Tax deductible receipt available upon request.
Updated: January 26, 2018
Come See What We Are All About!
Please join your Girlfriends to kickoff 2018 and to help homeless teens!
Enjoy a free brunch meeting, catch up with your girlfriends and learn more about how we plan to give back to our communities in 2018. There may be new project that touches YOUR heart!
We will hear how YMCA OZ/TAY helps teens in crisis – then we will put together mini laundry kits for them to take back to the drop-in shelter. (The homeless teens often have no way to wash the clothes they have,)
RSVP to RSVPNC@girlfriendscare.org and let us know you'll come and if you'd like to bring a brunch item to share! This is also a great meeting to bring a friend and introduce them to GFC and what we do!
WHO: Girlfriends Care, Guys Care, Teens Care, and Guests
WHAT: Girlfriends Care Casual Brunch Meeting. Dress is Saturday Casual!
WHEN: 10:00 AM – 12:00 Noon, Saturday, February 10, 2017.
We'll have you out in time for your weekend errands and your sweetheart celebrations!
WHERE: Get Smart WorkSpaces, 2888 Loker Ave East, Ste 111, Carlsbad, 92010.
WHY: Learn more about OZ/TAY as well as Girlfriends Care's vision for 2018 and our smorgasbord of volunteer outreach projects from which to choose as you enjoy the company of Girlfriends!
WANT TO HELP? The teens and foster kids aging out of the system are always in need of nonperishable snacks. Bring them to our February meeting. Not in your budget…No problem. Join us for fun and friendship anyway!
Canned meals/non-perishable meals ideas:
Chef-Boy-R-Dee
Soup
Cup-O-Noodles
Tuna
Chili
Baked Beans
Snacks ideas:

Granola bars
Fruit snacks
Bottled water
Posted 1/13/18
Volunteers are needed to help oversee the sale of over 500 pieces of home furniture/accessories in Escondido. Part of the proceeds will be donated to our partner JIT to help transition-age foster youth achieve self-sufficiency.

WHERE: 220 N. Quince Street, Escondido
WHEN: Friday, January 26th 12-4pm Auction preview, 4-6 pm Auction
Saturday, January 27th 9am – 5 pm Open Sale
Sunday, January 28th 9am – 1 pm Final Sale if any items remain

There are 2 ways you can help:
Come help volunteer – RSVP to KathyG@girlfriendscare.org by January 15th and let her know what day and time frame you would like to help.
Spread the Word – Tell your friends about this special auction/sale and help increase sales.
---
From the JIT website:
Over 500 items of household furniture and accessories donated by the Scripps family will be sold at an estate sale to benefit foster youth and homeless families. The sale will take place at a 10,000 square foot warehouse at 220 N. Quince Street, Escondido, starting with a preview from 12-4 pm on Friday January 26th, followed by an auction 4-6 pm, and then an open sale on Saturday from 9am to 5 pm. If there are any remaining items, the sale will continue on Sunday, January 27 th from 9 am – 1 pm. The public is invited to purchase quality furnishings at a great price and help meet one of San Diego's most pressing needs.

Click here to view the News 8 report on this donation.
Posted 12/20/2017

Help us "Collect a Grand of Food" to Feed the Children!

That's 1,000 items of nutrition for Got Your Back San Diego to help in the local fight against childhood hunger! Can we do it?

You might organize a family project, or include your school, church, neighbors or work group in this project to feed the children!

GYBSD helps children who are technically homeless through a weekend nutritional program that provides food in backpacks through the local schools!
---
THEY NEED DONATIONS OF FOOD! THEIR GREATEST NEED IS FOR PROTEIN ITEMS! Soup with meat. Chili with meat. Ravioli with meat. Canned chicken, beef, or tuna. Light weight packaging or pouches appreciated when available; please no glass containers.

Chunky soups
Canned pasta/protein meals
Canned meats (tuna, chicken, spam)
Canned beans (pinto, black, refried)
Dry or canned evaporated milk
Protein bars
Peanut Butter/Jelly in plastic container
Dried fruits and individually wrapped cracker snacks
Individual servings of cereal and oatmeal

Click here for a flyer to use for your own drive.
---
DELIVER TO ANY DROP SITE DURING THE MONTH OF JANUARY! Tax deductible receipt available upon request. To find a drop-off location nearest you or to be a drop-off location, please contact us at info@girlfriendscare.org.
Posted 11/27/17
Help us provide holiday joy and warmth to homeless children!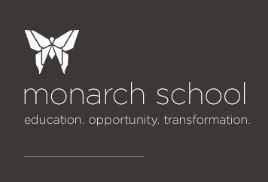 This is your invitation to join us for a casual San Diego GFC Brunch meeting on the first Saturday of December at Panera in Mira Mesa. We are collecting items for children (ages 5-18) at Monarch School.

Monarch School is a unique public K-12 school in San Diego which is exclusively for students who are homeless, at risk of being homeless, or impacted by homelessness.
---

WHO: Girlfriends Care, Guys Care Too, Teens Care, and Guests

WHAT: Girlfriends Care Casual Brunch Meeting. Dress is Saturday Casual!

WHEN: Saturday, December 2, 2017, 10:00 – 11:30 AM

WHERE: Panera Mira Mesa, 10751 Westview Parkway, San Diego, CA 92126

WHY: Help keep homeless children warm this winter and provide holiday cheer to them and their families.

HOW: RSVP NOW to RSVPSD@girlfriendscare.org. Be sure to bring a friend or two!
---

WANT TO HELP?
Bring any of the items listed below:

Warm hooded sweatshirts
New socks and shoes
$25 Target gift cards
Full-size toiletries
Tax-deductible receipts available upon request!
Posted 11/11/2017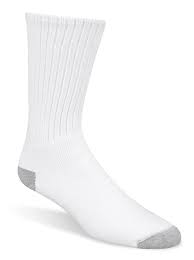 "GOT SOCKS!"
Help us "sock it to the wet and cold"
with New Socks for the Homeless!

The homeless spend a lot of time on their feet and don't always have access to washing machines! Wearing dirty and damp socks can lead to athlete's foot and contribute to other health issues. Clean, fresh socks provide comfort and contribute to good health.

We're collecting New Socks, all sizes and styles are welcome. White men's athletic socks are the most needed.

Campaign starts November 1st and ends Monday, November 27th! Do you think we can collect a GRAND of Socks for the Homeless? Let's keep track of the number of pairs collected and see how much caring we can share with the homeless through our non-profit partners Brother Benno's, Bread of Life, OZ Teen Street Outreach, Fill-A-Belly, LaPasada, and Interfaith Services.

If you want to "Compound the Caring", how about sharing this message and start your own sub-campaign? Ask your friends, co-workers, neighbors, school class, church, bunko group, sorority or others to join you in collecting. Feel free to set up a collection box and use this flyer to advertise. Teamwork always increases the output! This is a favorite campaign for KidzCare and Teens Care!
Posted 11/11/2017

The Boys & Girls Club of Vista has a Christmas outreach opportunity for you! We are inviting you to sponsor a deserving family. Eligible low-income families are currently applying for our "Adopt a Family" program. Your sponsorship will provide gifts for family members and the non-perishable makings of a holiday meal. Delivery will be on or before December 14, 2018 unless otherwise arranged with your family. Girlfriends and friends interested in "adopting" a family for the Holiday may request a sponsorship application from Ellen Clark at ellen@bgcvista.com.
Updated 11/27/2017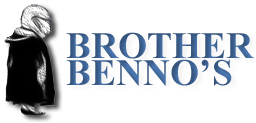 Girlfriends Care, KidzCare, Teens Care and Guys Care Too!

It's time to sign up for one of our most popular events of the year in support of Brother Bennos….
Volunteers are needed to help the homeless, working poor, and those in transition who are served by Brother Benno's!
Annual Holiday Volunteer Blitz
Saturday, December 9
th
AND
Santa's Closet
Tuesday, December 12
th
AND
A New Event
Children's Party
Saturday, December 16
th
Guys, Teens and school-aged Kids are welcome too!
Click
here
to see positions available.
RSVP to Diana at diana@girlfriendscare.org
Posted 10/22/2017
Solutions for Change
2017 Breaking and Entering
2 Volunteer Teams are needed to bring "Christmas" to families at North County Solutions for Change!
Girlfriends Care has adopted two apartments for the 2017 Breaking & Entering at Solutions for Change taking place on Tuesday November 28th from 11:30am-4:00pm. Breaking and Entering is a great way to bring the joy of the holidays to families working hard to break the cycle of homelessness. Apartments which house some of the newer families to their program will be decorated, and gifts left behind as a surprise and all on the same day. This joyous event has become very popular with our Girlfriends and friends. Apartments will be assigned on a first-come basis.
For questions or to register your team contact ellen@girlfriendscare.org.

2017 Criteria:

Suggested Christmas things to bring include:
Fake 4' tree, lights & ornaments (units are small)
Garland or lights for outside of unit
Wreath for door
Food for Christmas holidays
Cookie dough, cookie sheet, gingerbread house kit (something the family can make together)
Items needed all year long
Toiletries for the bathroom
Pots & pans
Dishes & flatware
Linens; towels (maybe red or green), pillows, sheets & blankets (twin & queen size)
Toaster, coffee pot or waffle maker
Games, puzzles, movies or books the family can enjoy together
Movie theatre gift cards
A card from your family or group
Gifts for mom or dad:
Solutions will have plenty of toys coming for the kids so these are not needed. Most groups do bring something for mom or dad
What not to bring:
No candles, as they are not allowed