May Meeting in North County
Posted: 4/23/19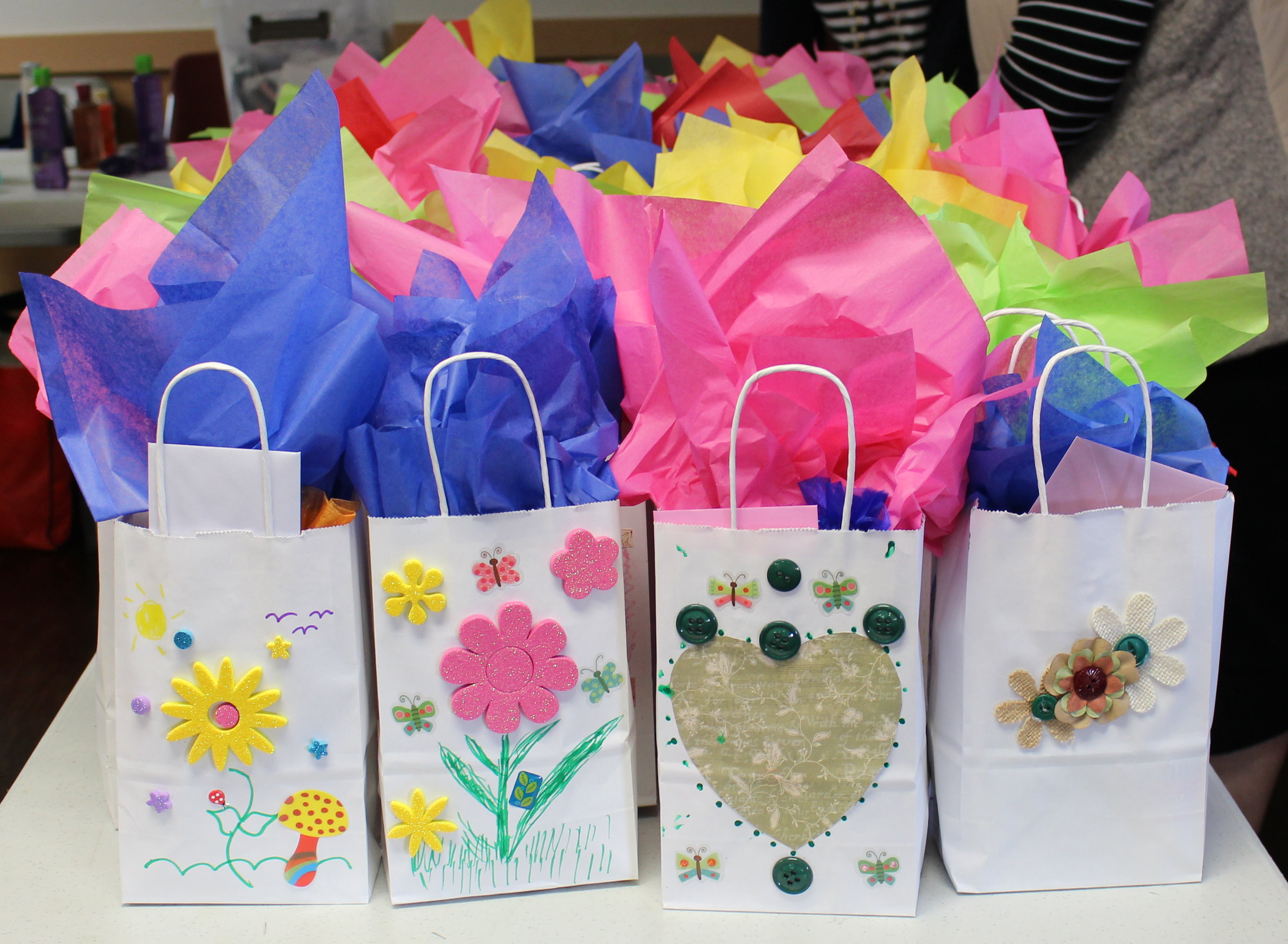 Join Girlfriends Care for a Casual Brunch at
Family Recovery Center,
a residential treatment program in Oceanside that helps mothers in recovery from substance abuse. There is no cost to attend and we'll have you out in plenty of time to do your weekend errands!
Our hands-on Outreach Project for this meeting will be to create GFC Spring Gift Bags for the women at FRC! Always a special treat for them and for us!
Our Gift Bags are filled with a variety of "girlie items" that are donated all through the year which is appreciated. Every gift bag is individual designed by individuals and teams of ladies that enjoy the artistic flair and the recipients love them. Contents may include unused make-up (nail polish, eye liner, shadow, lipstick, blush), 8 oz. hand creams, body washes, perfumes…plus some girlie scarves, costume jewelry, picture frames, journals, small books of inspiration, etc.
---
WHO:
Girlfriends Care, Guys Care Too, Teens Care, and Guests
WHAT:
Girlfriends Care Casual Brunch Meeting. Dress is Saturday Casual!
WHEN:
Saturday, May 11, 2019, 10:00 AM – 12:00 Noon
WHERE:
Family Recovery Center 1100 Sportfisher Drive in Oceanside, enter through Lower Level.
WHY:
To learn more about the transformation of the old TriCity Hospital to the current FRC life-changing center and create some "gifts of caring" for the women.
HOW:
RSVP NOW to RSVPNC@girlfriendscare.org AND let us know if you'd like to bring a brunch dish to share. Be sure to bring a friend or two!
---