Updated 5/30/19
We have already collected all the flip flops we wanted to collect!
Way to go girlfriends!!!!!
We are still in need of hats/visors and sunglasses.
Thank you all for your generosity!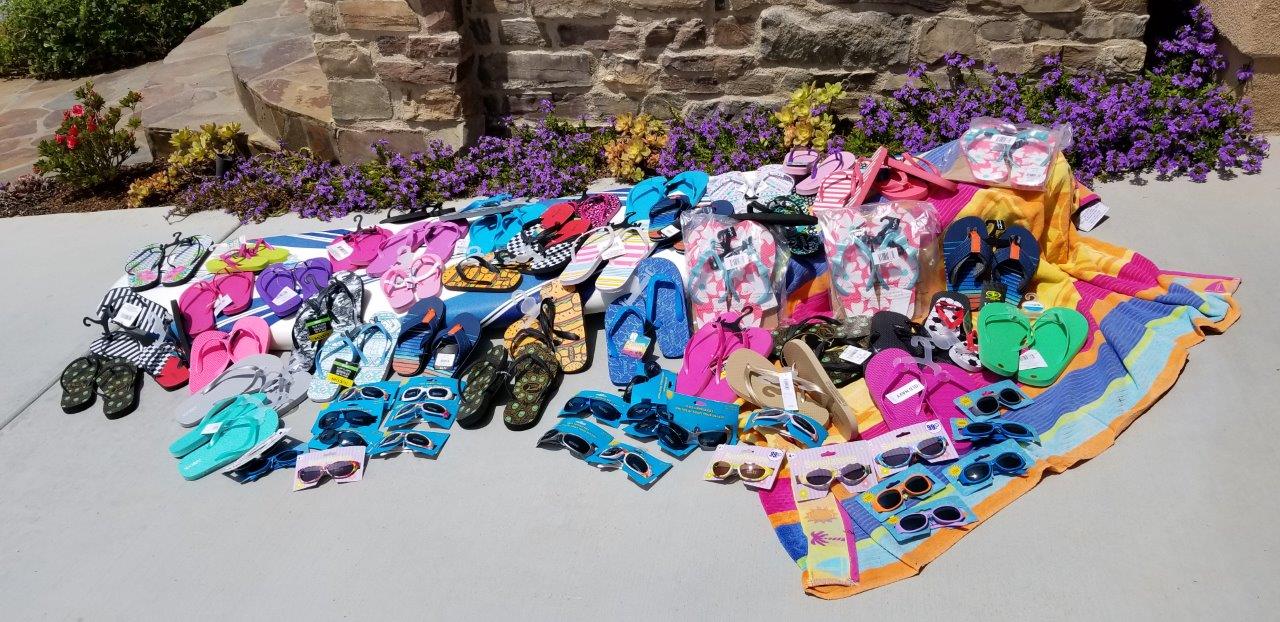 Help our Grandmas Care with their Summer Project collecting flip flops, hats and sunglasses for children of all ages and women in transition. Our goal is to collect 70 each to be distributed mid July. Contact Rosita at GrandmasCare@girlfriendscare.org for more information.
Posted 1/19/2019
Join us at Just in Time
Please join us for a casual San Diego GFC Brunch meeting. We will be highlighting our non-profit partner Just in Time for Foster Youth.
Just in Time for Foster Youth helps mentor, guide and support emancipated foster youth to successfully transition into independence. We will learn more about this organization and the services they provide.
---
WHO:
Girlfriends Care, Grandmas Care, Guys Care Too, Teens Care, and Guests
WHAT:
Girlfriends Care Casual Brunch Meeting. Dress is Saturday Casual!
WHEN:
Saturday, February 2, 2019, 10:00 AM – 12:00 Noon
WHERE:
4560 Alvarado Canyon Road, Suite 2G, San Diego, CA 92120
WHY:
Meet Ivan Chavez, Volunteer Services Coordinator for Just In Time (and a former foster youth) and learn more about this amazing organization as you enjoy the company of friends!
HOW:
RSVP NOW to RSVPSD@girlfriendscare.org AND let us know if you'd like to bring a brunch dish to share. Be sure to bring a friend or two!
WANT TO HELP?
Help a JIT Youth get a fresh start by participating in our "My First Home" drive. We are collecting the items below to help transitioning foster youth with basic needs to set up and maintain a clean, fresh home.
1. Towels and washcloths (new)
2. New Full or Queen Size Bedding: sheets, blankets, Bed-in-a-Bag sets (neutral colors are best)
3. Cleaning Supplies (i.e. broom & dustpan, all purpose cleaner, sponges, cleaning gloves, dish detergent, scrub brush, Swiffer wet/dry mop, buckets, toilet bowl scrubber)
Tax-deductible receipts available upon request!
Posted 12/22/2018

Help us "Collect a Grand of Food" to Feed the Children!
That's 1,000 items of nutrition for Got Your Back San Diego to help in the local fight against childhood hunger! Can we do it?


You might organize a family project, or include your school, church, neighbors or work group in this project to feed the children!

GYBSD helps children who are technically homeless through a weekend nutritional program that provides food in backpacks through the local schools!
---
Mother always said
"Breakfast is the most important meal of the day!" HELP US COLLECT THE FOLLOWING BREAKFAST ITEMS
AND HELP A CHILD GET THE RIGHT START TO THEIR DAY!
Individual serving cereal packages (8 ounce single servings or 11 ounce box)
Individual serving oatmeal packages (3 ounce single servings, cup or packets)
Individual serving shelf-stable milk (powder milk or liquid soy milk, rice milk, almond milk, or chocolate milk)
Click here for a flyer to use for your own drive.
Donated food items not included on this list will be distributed to other organizations in need.
---
DELIVER TO ANY DROP SITE DURING THE MONTH OF JANUARY! Tax deductible receipt available upon request. To find a drop-off location nearest you or to be a drop-off location, please contact us at info@girlfriendscare.org.
Posted 11/29/2018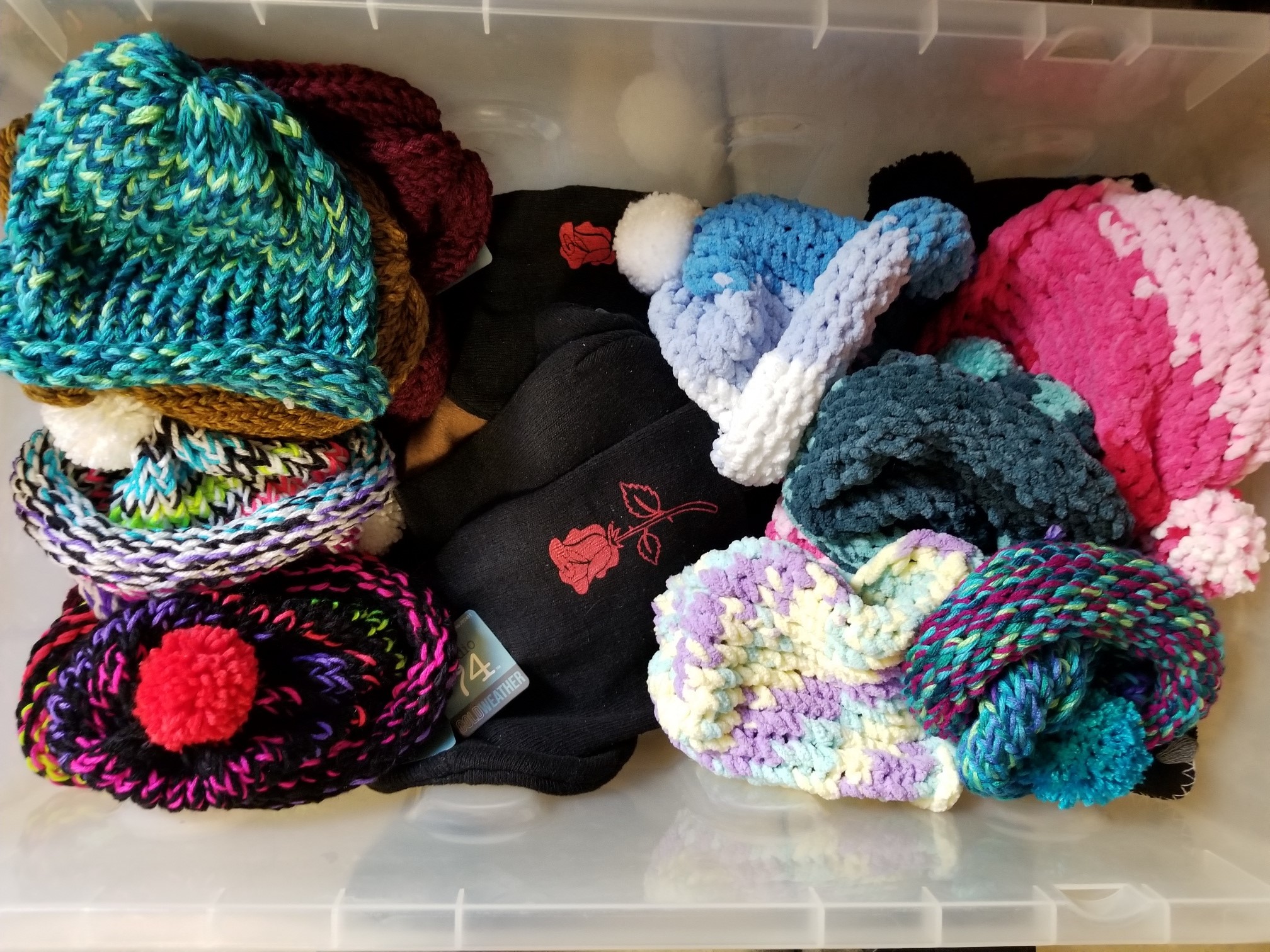 Grandmas Care, as our Winter Project, is collecting knitted hats/beanies and scarves for homeless children and women in transition.
Help us meet our goal of 100 knitted hats/beanies and 100 knitted scarves by December 15th.
Contact Rosita@GirlfriendsCare.org for more information or for details on dropping off hats/scarves.
Updated 11/10/2018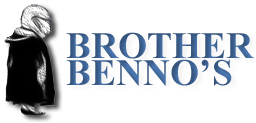 Girlfriends Care, KidzCare, Teens Care and Guys Care Too!

It's time to sign up for one of our most popular events of the year in support of Brother Bennos….
Volunteers are needed to help the homeless, working poor, and those in transition who are served by Brother Benno's!
Annual Holiday Volunteer Blitz
Saturday, December 8
th
AND
Santa's Closet
Tuesday, December 5
th
Guys, Teens and school-aged Kids are welcome too!
Click
here
to see positions available.RSVP to Diana at
diana@girlfriendscare.org
Posted 10/9/18
MARK YOUR CALENDARS!
You, your family and friends are invited to join us…
Carlsbad Cares & Shares
In support of Girlfriends Care and our partners, Linda's Gifts and
the Merchants of the Carlsbad Village Faire Shopping Center
have planned a fun afternoon of Giving, Live Music, Prize
Drawings, Shopping and maybe you'll want to enjoy lunch too!

Wednesday, October 24th, 11:00AM – 3:00PM
Village Faire Central Courtyard
300 Carlsbad Village Drive at Carlsbad Boulevard
WANT TO HELP?
Volunteers are needed the day before the event to help get things set up. Sign up here.
GFC ambassadors are needed for 2 hours shifts on the day of the event to greet participants, share what Girlfriends Care does, and assist in the collection of donated items. Sign up here.
Join us at the event and/or donate one of the following items below to help the hungry, the homeless and the hurting for the holidays! Tax deductible receipts available upon request.

NEW Socks for the Homeless! (For LaPosada, Fill-a-Belly, Brother Benno's, Bread of Life, etc. The homeless don't have washing machines!) For ALL Ages

NEW Wash Cloths (For those in transition homes and the homeless)

NEW Toys for the Holiday (For children living in transitional housing such as Solutions for Change, Women's Resource Center, and Family Recover Center, etc.)

New Items for GFC Gift Bags (For women living in transition homes – 8oz lotions, body wash, journals, pens, costume jewelry, & "girlie" gift items)

Boxes of Individual Packages of Mac N Cheese & Oatmeal (for hungry, homeless teens)
Please come to Care & Share with us!
Posted 9/20/18
Join us at Bread of Life
Join us for Second Saturday Brunch featuring Bread of Life Rescue Mission. Bread of Life feeds dinner to the homeless and provides a place to sleep in the winter, plus other services for our local poor and homeless. We will take a tour of their modest facility and learn more about how this organization functions and the services they provide.
---
WHO:
Girlfriends Care, Guys Care Too, Teens Care, and Guests
WHAT:
Girlfriends Care Casual Brunch Meeting. Dress is Saturday Casual!
WHEN:
Saturday, October 13, 2018, 10:00 AM – 12:00 Noon
WHERE:
Bread of Life, 1919 Apple Street, Oceanside, CA 92054
WHY:
Help make lunches for the guests at Bread of Life and learn more about how Bread of Life is impacting our community.
HOW:
RSVP NOW to RSVPNC@girlfriendscare.org AND let us know if you'd like to bring a brunch dish to share. Be sure to bring a friend or two!
Our hands-on Outreach Project for this meeting will be to prepare 75 brown bag lunches that will be given to the homeless at Bread of Life after their regular meal that evening.
Here's what we'll need for 75 bag lunches:
(Please sign up here if you are able to bring any of the following)
Individual snacks (granola bars, chips, etc.)
Individual treats (cookies, fruit snacks, pudding, etc)
Fresh Fruit (oranges or apples)
Bottled water and/or fruit juice
Large jars of creamy peanut butter
Large jars of jelly
Paper bags, sandwich bags, snack bags
Other suggested donations for Bread of Life
12 oz. Styrofoam cups, plastic forks,
paper or Styrofoam plates,
45 gallon trash bags, Smart & Final Gift Cards
Tax-deductible receipts available upon request!
---

Posted 9/14/18

WHAT:
Girlfriends Care Walk and Talk for a Cause
WHEN:
Saturday, 10/27/2018, 10:00 AM, walk for about an hour (any pace is fine, we will be pairing up!) and return to Linda's condo for snacks and chatting afterwards.
WHERE:
Meet at Linda Nickey's house by Fanuel Park in Pacific Beach. Walk on the Baywalk and Ocean St. Exact location will be provided with RSVP.
COST:
$25.00(suggested) includes champagne, snacks and chatting afterwards
WHY:
To have fun with girlfriends, laugh, enjoy the beach and make a difference for many.
100% donated goes to the SD Food Bank to help those in need in our community.
(your checks will be made out to Girlfriends Care. You will be sent a receipt from Diana at GFC following the walk.)
HOW:
RSVP to RSVPNC@girlfriendscare.org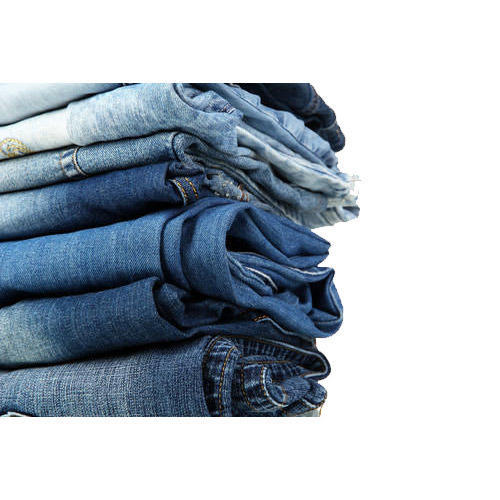 This August, Girlfriends Care will be helping local kids by collecting and distributing gently used jeans just in time for school. You know; the outgrown ones in our closets which are still in great condition. Some may look like they've never been worn!

When:
Drop off locations available between August 15 and 31. Email info@girlfriendscare.org for locations.
Sizes:
All sizes needed to fit tots to teens
Condition:
Jeans should be in good to nearly new condition
Jeans will be distributed to kids in local transition programs such as Solutions for Change, Operation Hope, and, inventory allowing, additional kids in need in North County through local agencies.

How you can get involved:
Have kids gather outgrown jeans from their own closets and set aside for donation those they would be proud to wear.
Ask friends and neighbors to participate. Either casually, or at a simple event hosted by the kids such as an ice cream social. Everyone brings jeans.
Get your church, club, school or team involved! And set up a convenient drop off location for the members.
Make a drop box and ask your bank, dry cleaners, community center or library to take donations. Make sure you check the location regularly and empty the box as needed!

If you have a business in Oceanside, Vista or Carlsbad that would be willing to participate by accepting donations, please let us know. Contact Ellen at ellen@girlfriendscare.org with details.

This is a great no-cost way for your kids to help other local kids in need!
Posted 7/1/2018

Volunteers Needed
One of our GFC partners, Shining Stars, in conjunction with San Diego County's Anti-Human Trafficking Community, will be at Comic-Con distributing cards with information about human trafficking and tips on how to get help. They are in need of volunteers willing to distribute these cards on July 20th or July 21st (a variety of 2 hours shifts are available). Grab a friend and join Shining Stars in bringing awareness and help to the visitors at ComicCon, while enjoying the spectacle that is ComicCon. You can sign up for a day and time that works best for you here. For more information, please contact ncshiningstars@gmail.com.